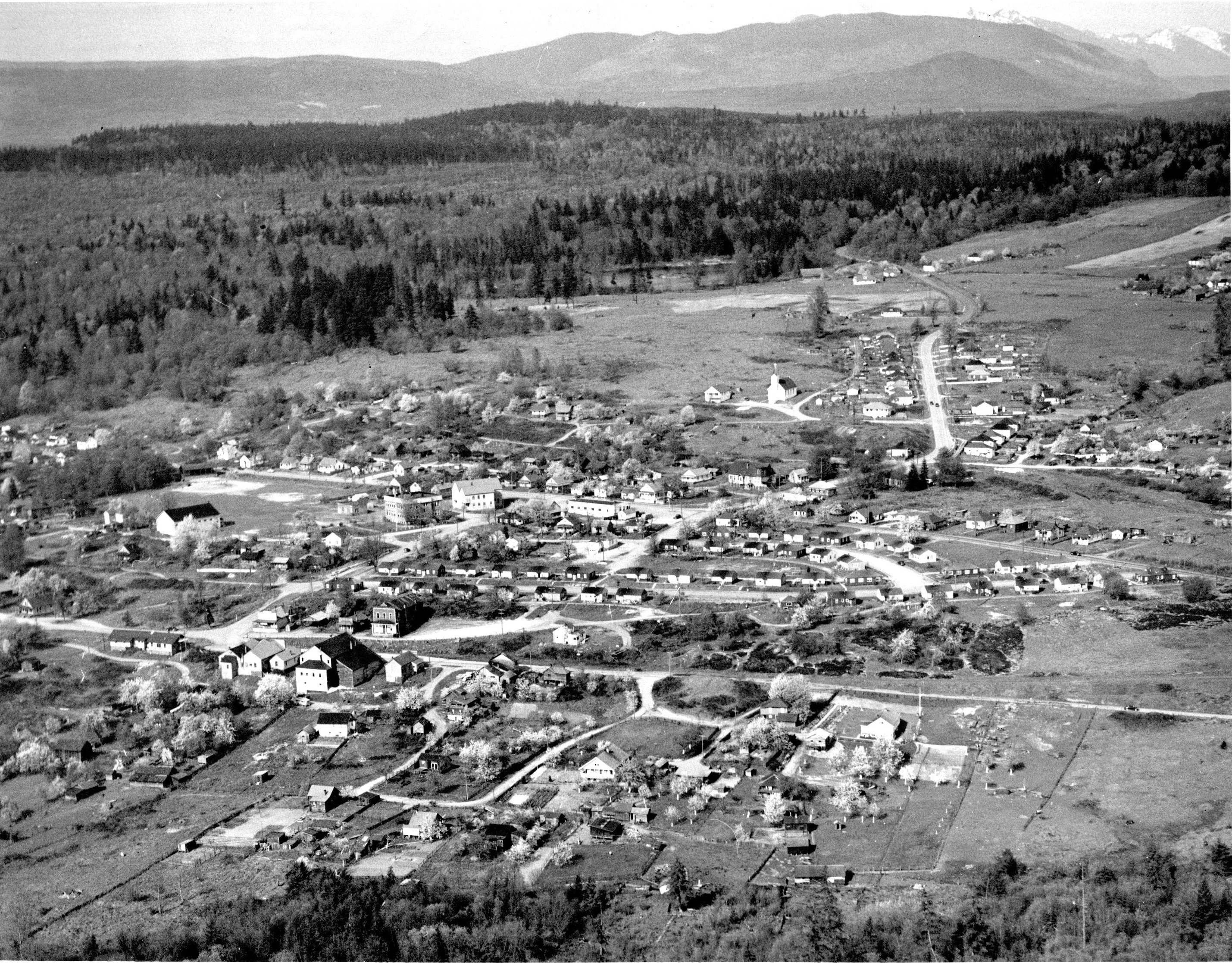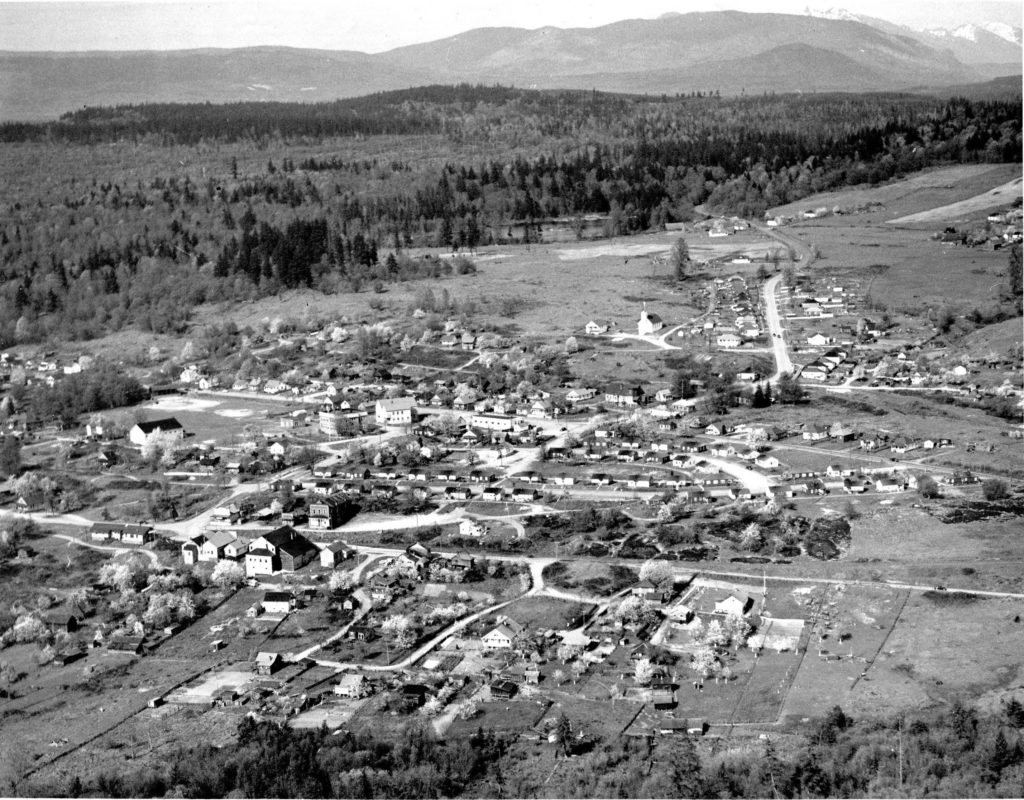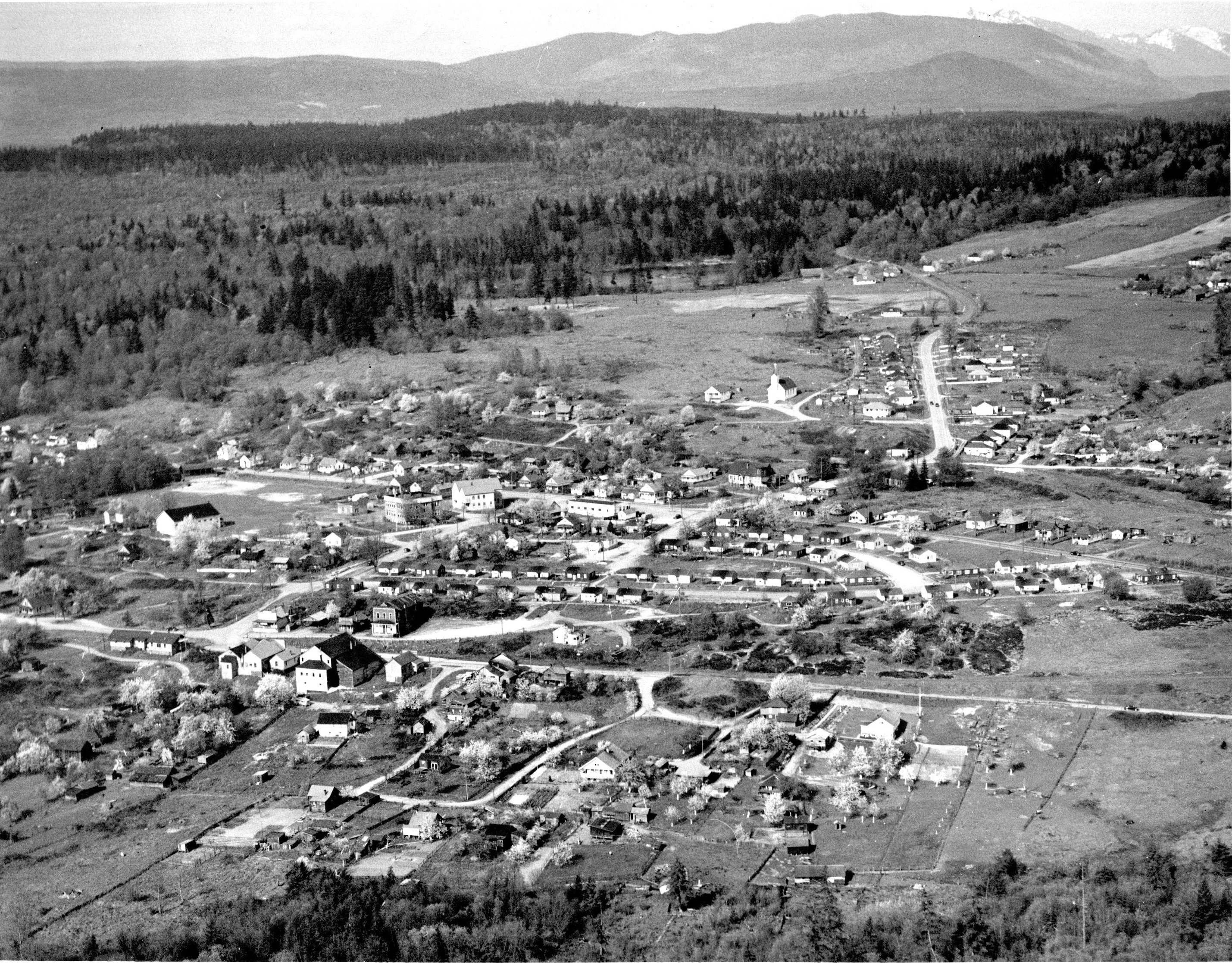 With Black Diamond poised for significant residential growth in the coming years, it's interesting to see the town as it was in 1946. This bird's eye photo, looking east, was taken by Sky Photo Service and was featured in the May 26, 1946 Seattle Times' Rotogravure section.
That same issue carried aerial views of thirty other communities near Seattle. At the time Black Diamond's population was estimated at 1,700. The town experienced a mild growth spurt during World War II with the construction of 50 housing units by the King County Housing Authority. For those with keen eyes, several key structures can be seen. In the upper center right, St. Barbara's Catholic Church is generally standing alone.
In the lower left, the largest building is the old Pacific Coast Coal Company store on Railroad Avenue. Lawson Hill would be in the far upper right. The caption in the 1946 publication described Black Diamond as follows: "This town, nestled in the foothills 31 miles southeast of Seattle, gets its name from the fact that chunks of coal often were referred to by early-day miners as 'black diamonds.' Coal veins here were opened in 1882 and the region long has been a heavy producer." This photo and research was provided by JoAnne Matsumura, an independent historian and former archivist for the Black Diamond Museum.