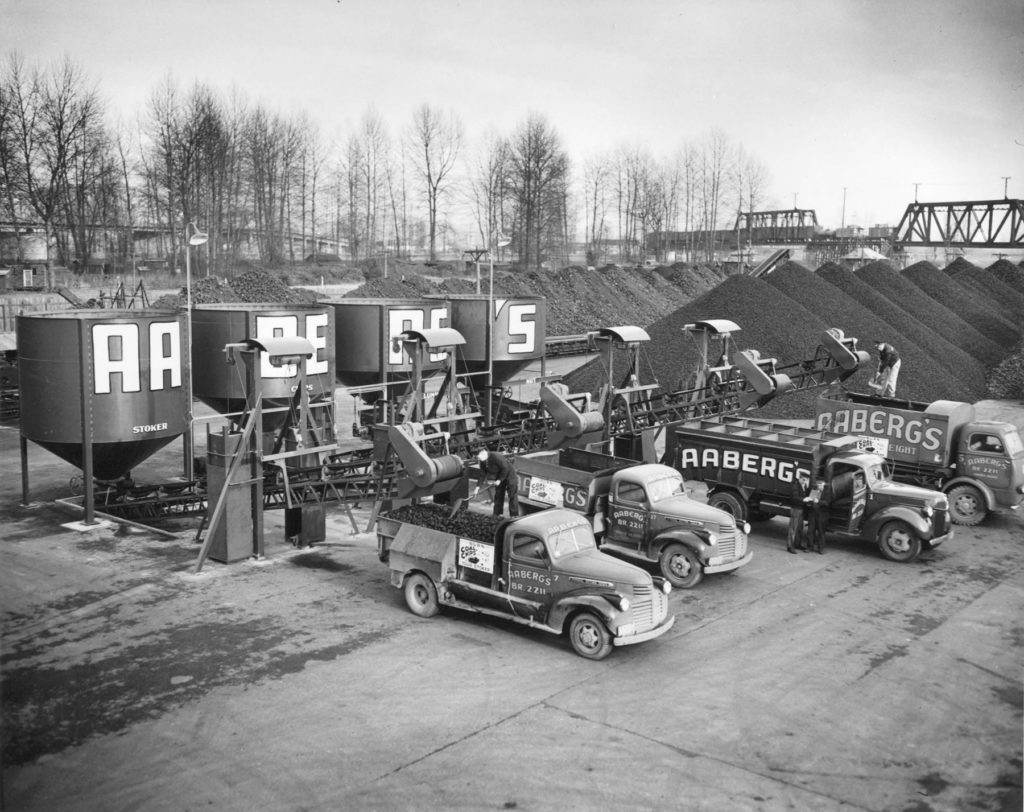 This photo of the Aaberg Fuel Company was taken in December 1949. Their fuel yard was located between East Bay Street and the Puyallup River at the foot of Puyallup Avenue.
At the time new machinery had just gone into operation. Shown here are four of Aaberg's dump trucks under conveyors which filled the truck's boxes with coal from hoppers behind.
Each hopper could hold from 25 to 40 tons of coal and were marked for different sizes: stoker, chips, nut, and lump. At the time, many home consumers and small businesses still relied on coal as their primary source of heat. The Aaberg system was the first of its kind and was designed by Herbert Johnson Jr., the secretary-treasurer of the company, with his wife, Anna Johnson as president.
Johnson's father, Herbert Sr. owned an interest in a small coal mine in Morton, so Herbert Jr. appointed himself sales manager for that mine. With a three-ton truck Johnson sold coal in the Morton area, and did so well he relocated to the business to Tacoma, which he later renamed Aaberg.
This photo #D46496-2 by Richards Studio comes courtesy of the Tacoma Public Library and appeared in the Tacoma News Tribune on December 14, 1949.