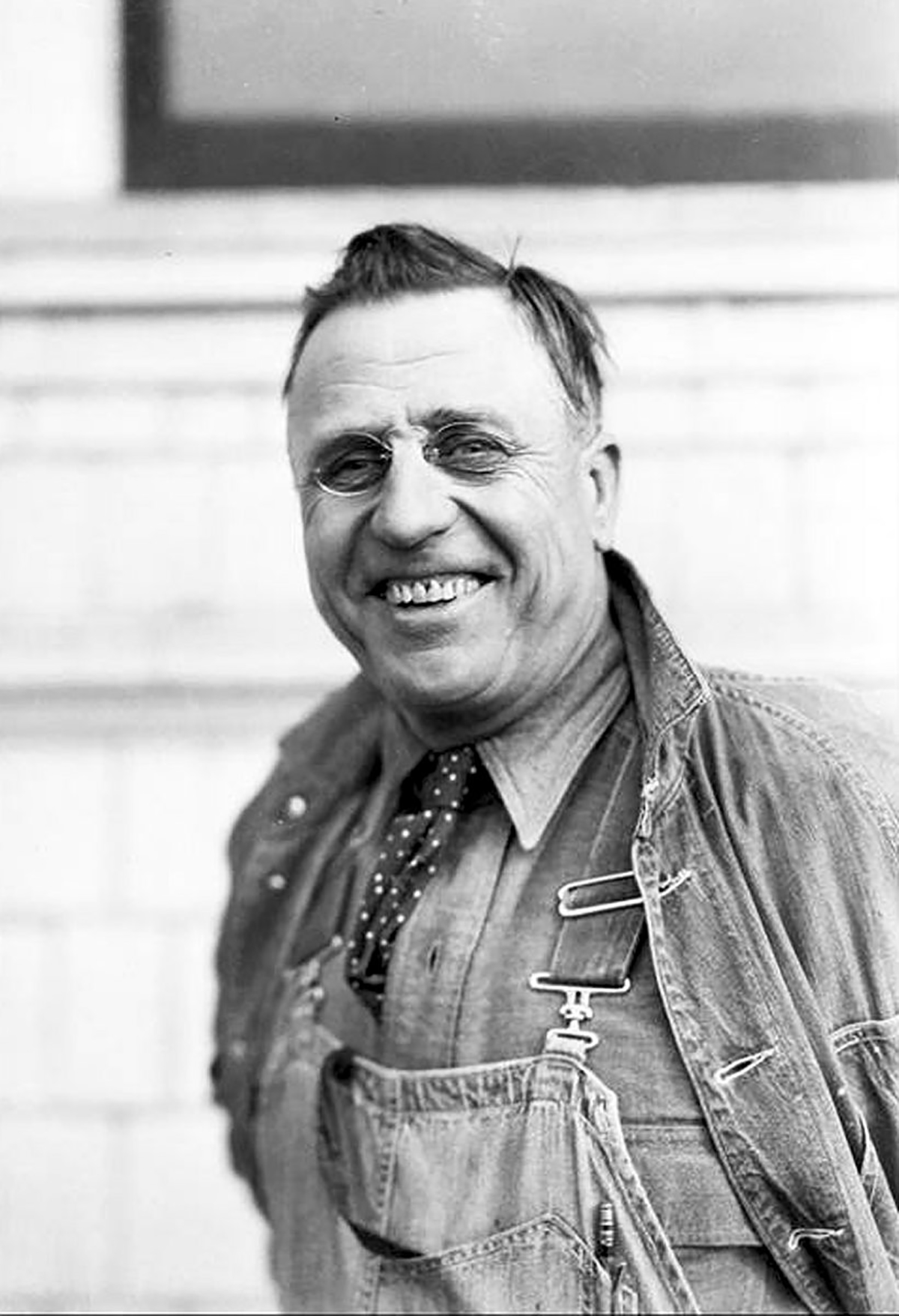 "Smiling Jim" Pascoe lived the life of a miner. Born in Oregon in 1875, he lost both parents at an early age. He went to live with his grandparents and obtained work as a trapper boy in the Coos Bay coal mines at age 12. As a young man he mined metals and coal in California, Montana, Washington, and Illinois before settling in Fairfax of east Pierce County in 1909. To broaden his experience he took a correspondence course in mining engineering then moved to Roslyn, east of the Cascades where he quickly rose to supervisory roles. In 1917, the new Bellingham Coal Mine began digging at Birchwood Avenue, but excavation was halted when miners encountered a water-saturated sand layer referred to as "quick-sand." A state mine inspector suggested that Jim Pascoe might be able to solve the problem and he was recruited from Roslyn.
He developed a successful strategy to keep the tunnel from collapsing and soon became general superintendent. Pascoe served in that role for the next 33 years before retiring from a life of mining in 1951 at age 76. He married Mary Myer of Belleville, Illinois in 1904 and the union produced two children, Clarence and Florence. For several decades the Pascoes lived in an Arts & Crafts bungalow at 2515 Broadway until Jim's passing in 1965.
He is buried at Greenacres Memorial Park in Ferndale next to his wife Mary who survived him by six years. This photo #4277 by J.W. Sandison comes courtesy of the Whatcom Museum.  Research assistance for this column was provided by Jeff Jewell, of the museum and George Mustoe of Western Washington University.