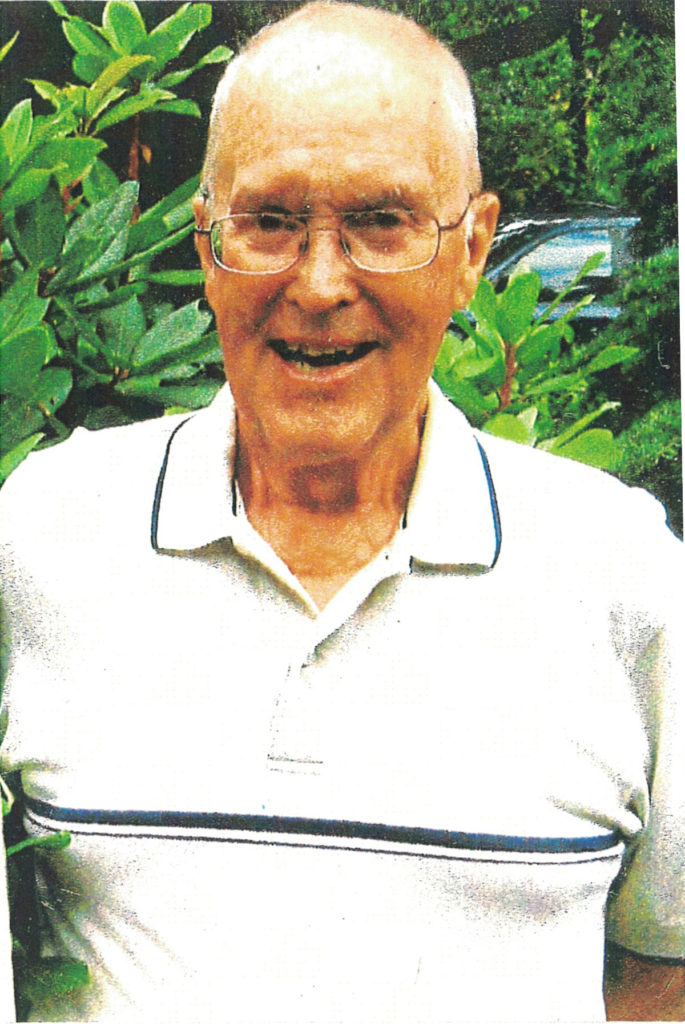 Thomas Alan O'Connell
Maple Valley, WA
Thomas Alan O'Connell died one day short of his 87th birthday, after suffering a heart attack. 
Tom was born on May 28, 1931 in Seattle. He was the son of Thomas L. O'Connell and Madeline (O'Leary) O'Connell. 
He passed away on May 27, 2018.
He attended Roosevelt High School and spent two years at the University of Washington and finished his studies at Western University. 
During the Korean War, he was part of the aviation ordinance team aboard the Kearsage and Bon Homme Richard.
 As a result of testing by the Navy, it showed Tom would make a good teacher. He obtained his teaching certificate and began and finished his career with the Tahoma School District (Maple Valley), teaching mainly sixth grade science and math.
Tom was an avid skier and on the ski patrols at White Pass and Crystal Mountains. He also taught at Mt. Baker. 
Tom met his wife, Ingrid, in 1958 skiing and they married in 1959. They are charter members of the Billiken Ski Club at Crystal Mountain. They had two children, Thomas and Kari.
They spent many wonderful trips abroad – the last one taking their two grandchildren, first to see Ingrid's family in Norway and then cruising the Baltic to Saint Petersburg, Russia.
In his 80's, Tom still tried to ski as much as he could and kept up with biking. 
He bought a Mazda Miata for his 80th birthday. He drove it everywhere during the warmer weather and never once had the top up. 
Tom also volunteered, along with his wife, to drive people to their doctors' appointments in his later years.
His family, who were able to say goodbye before he passed away, peacefully surrounded Tom. 
The family would like to thank the staff in the Overlake cardiac unit for their kindness and support. 
Tom was preceded in death by his daughter, Kari and sister Pat (Mrs. James) Johnson. 
His wife, Ingrid, son, Tom and his wife Karen, and two grandchildren Thomas and Kailey survive Tom. 
There will be no funeral. A private family service will be held in the near future.