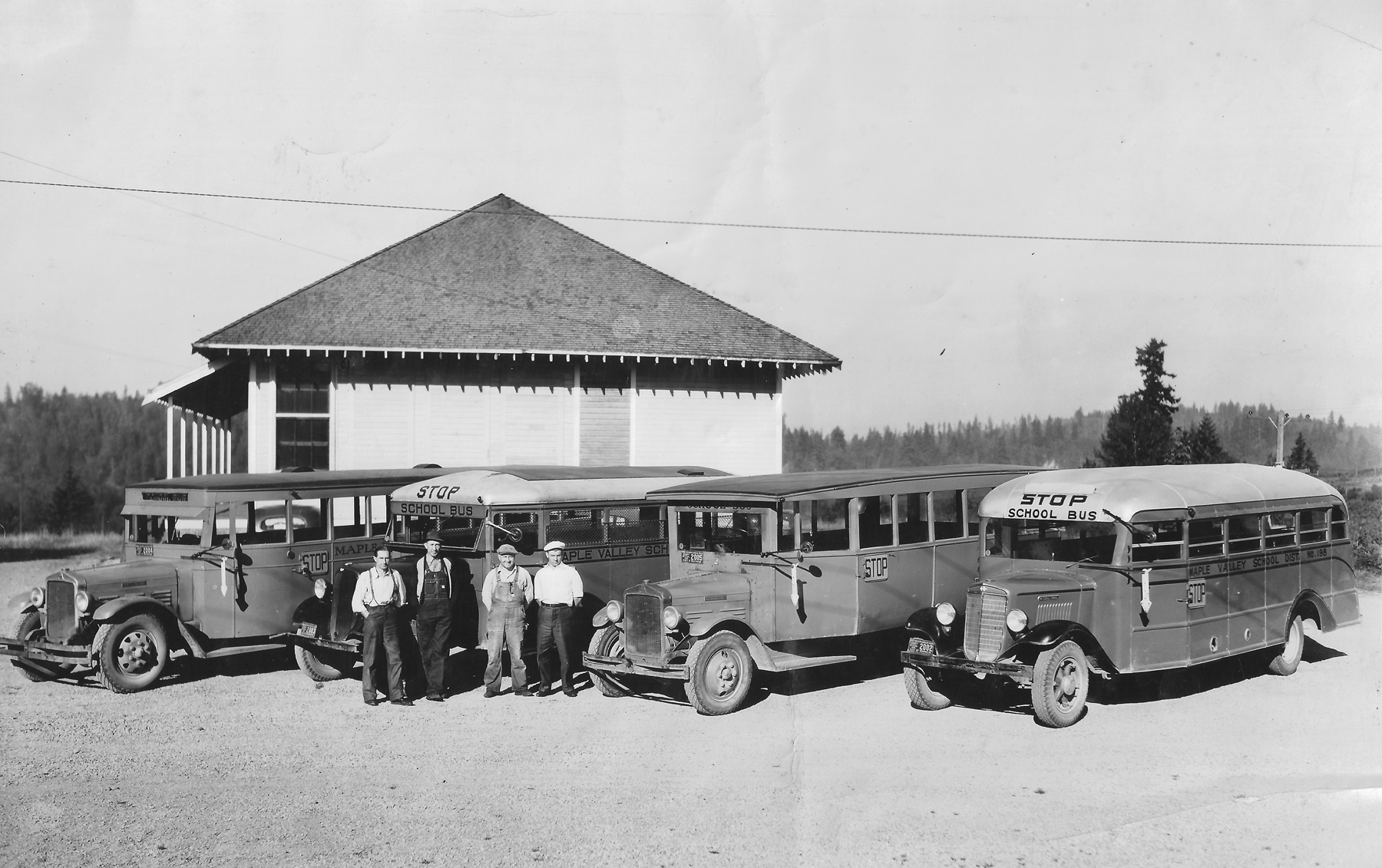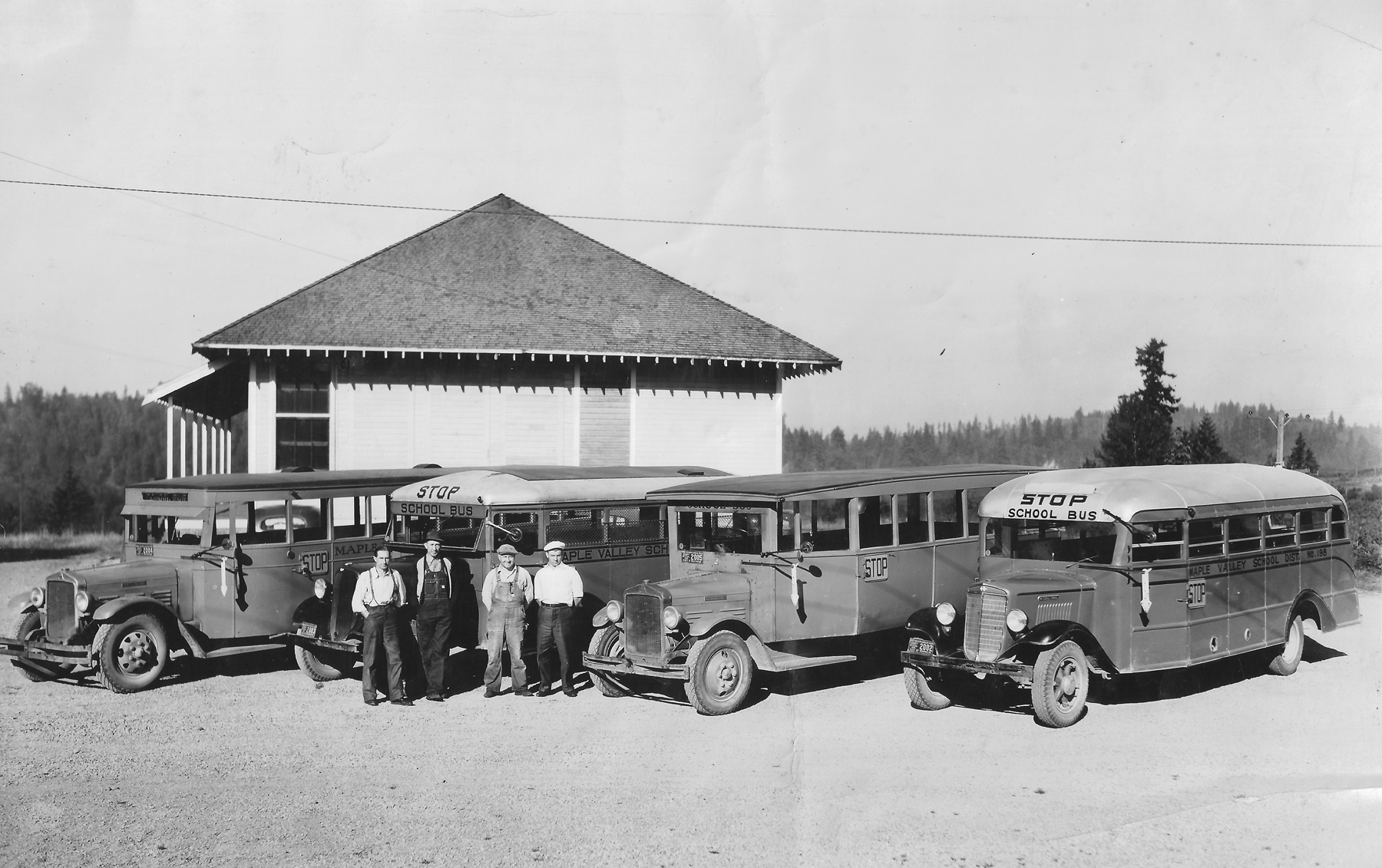 Who is the most important transportation provider in the greater Maple Valley-Covington-Black Diamond area? A clue – it isn't Metro. This photo taken in 1939 showcases the fleet of buses operated by the Maple Valley School District No. 198 before its incorporation into Tahoma in 1943.
The drivers from left to right are: unknown, Herschel Maxwell (grandson of Maple Valley pioneer, James Maxwell), Dale Church, and Louie Herrin, Jr. The photo was taken at the old Maple Valley School, a two-room schoolhouse built in 1910 that was turned into a gym after 1920. Today, the Tahoma School District (TSD) operates a fleet of 82 buses, which in total log over 860,000 miles per year.
The district serves 8,200 students and transports about 4,600 pupils to and from nine different schools each day. The oldest bus in the fleet was purchased in 1990 and the newest last summer. The typical cost to purchase one of the large buses (78 passengers) is $137,000 per year. There are 60 different bus routes servicing a large area stretching from the Maplewood Golf Course in Renton to Lake Sawyer in Black Diamond; as far east as Lake Retreat in Ravensdale to Pipe Lake in Covington.

The longest route is 50 miles. Each day a work force of 70 bus drivers greet their precious cargo with a smile and a safe ride to and from school. This photo #P86.92.01 comes courtesy of the Maple Valley Historical Society with current school bus data provided by Kevin Patterson, Director of Communications for TSD.