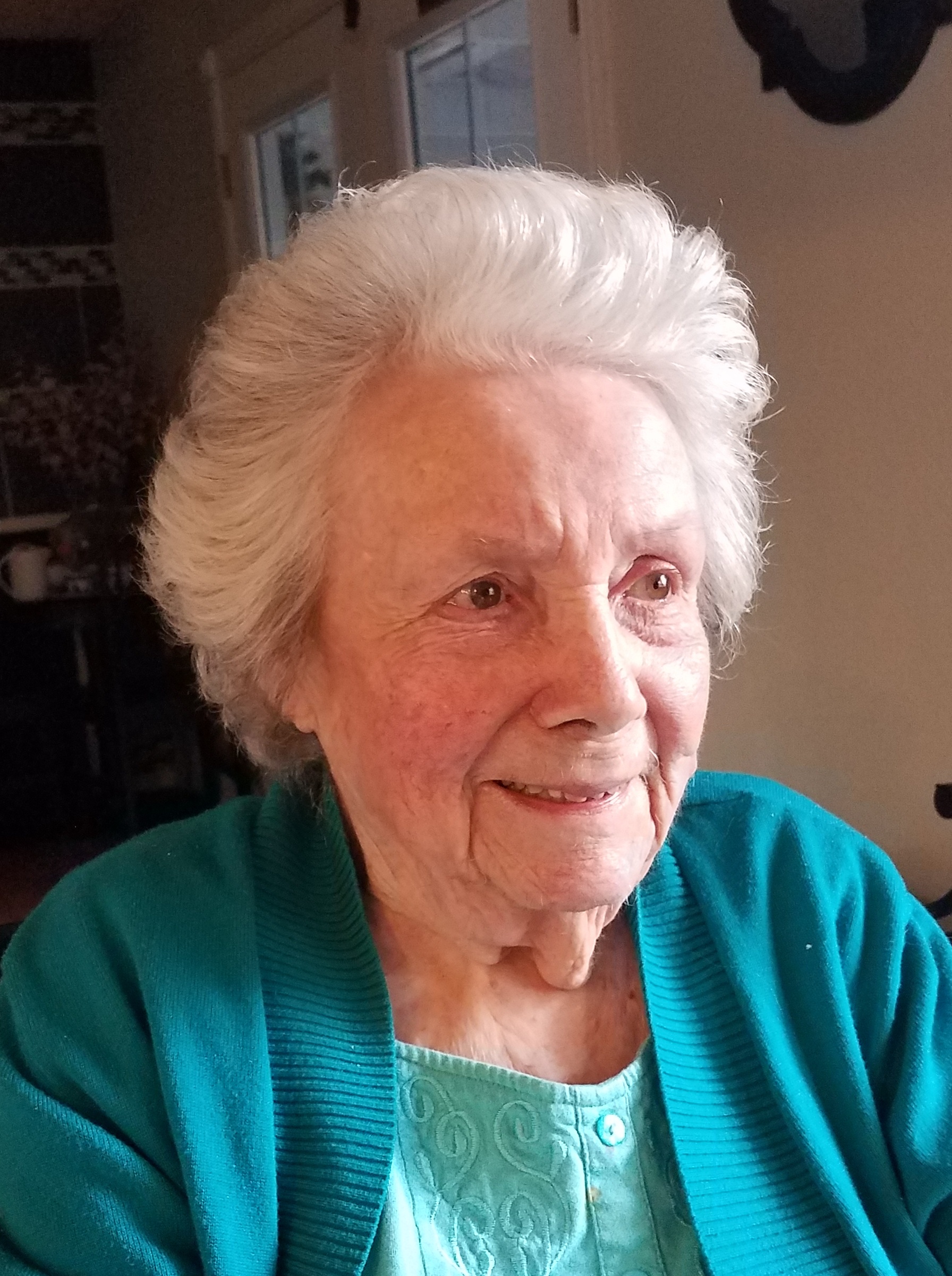 Nov. 26, 1925 – Sept. 30, 2018

Lois Ethel Olsen Somerville was born on Nov 26, 1925, in Vancouver, B.C., Canada, and died peacefully in her sleep on Sept. 30, 2018, at the Green Valley AFH #2 in Kent, WA, where staff had lovingly cared for her for the past 2 years.  Lois would have been 93 years old next month.  
She joins the love her life, Keith Charles Somerville, who passed away on Oct 3, 2000, in Renton, WA, and one beloved great grandson, Nollie Carroll, who passed away in Enumclaw, WA, on Oct 1, 2006. 
Lois's father and mother were Chris Olsen and Ethel Delaney Knight.  Her sister and brother, Inez Cromie (Peter) and Del Knight (June), of Vancouver, B.C., Canada, predeceased her in 2009 and 2011 respectively.  
Lois's children:  daughter, Inez Petersen of Enumclaw, and sons, Michael Somerville (Kathy) of Kent and Kenneth  (Hope) of Bonney Lake.  
Lois's grandchildren:  Michael Petersen (Stacy); Michelle McCain (Jason); Kimberly Somerville (Patrick Christensen); Michael Somerville; and Sharisse Carroll (Randy).
Lois has 16 surviving great grandchildren and 8 great great grandchildren.  
There will be no funeral, according to Lois's wishes.